May 17th 2014 was a normal Saturday like every other. I worked out on my treadmill early that morning and was headed into doctor for a bruise that would not go away. Later that evening I felt a rather large lump sitting just above my breast. My husband encouraged me to go to my gynecologist and have it checked out. We both felt that it was nothing because there was no history of breast cancer in my family.
That Monday, two days after feeling the lump, I was in my gynecologist's office- she ordered a mammogram and ultrasound that day. Two technologists and the doctor on staff couldn't tell if this was cancer they were looking at. They dismissed me, and a day later I got a call that I should come in for a biopsy just to be on the safe side. That Friday, six days after discovering the lump, I went back in for the biopsy. It was Memorial Day weekend so I had to wait until the following Thursday for the labs to come back.
I got the call at work Thursday, May 29 at 8:45 in the morning that cancer was found. I was shocked and terrified and immediately hurried to a conference room to further discuss this call with the nurse. She encouraged me to leave work and call when I could talk. The nurse called later that afternoon and scheduled me for an appointment with a breast surgeon the very next morning.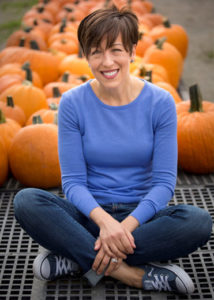 The next day we spent at least 2 hours discussing my cancer, which was very difficult to detect on imaging. I was diagnosed with Invasive Lobular Carcinoma stage 2. At first, the Doctor said this looked like a stage 2 cancer but explained to me that with many cancers, progression is sometimes seen with further testing. She immediately scheduled a CT scan, MRI, and lymph node ultrasound with biopsy. Results came back that I had cancer in my lymph nodes – and according to the MRI, a lot of lymph nodes were involved.
Two and a half weeks later, on June 17th, I underwent a modified radical unilateral mastectomy with axillary lymph node dissection. Pathology came back showing 18 cancerous lymph nodes with one node ready to pull away from the bundle and make another home elsewhere in my body. On July 3rd, I was told I would need chemotherapy.
I could handle the surgery, even radiation, more surgery, but not chemotherapy.
I actually had a panic attack in the office waiting for the doctor to see me. An office manager had to come in and calm me down. Everyone that I knew that had chemotherapy in the past hadn't survived this horrible treatment. But there was no other option for me – so, before we started the chemotherapy we had to run our own set of tests. When my husband and I arrived for the first infusion, we were called into one of the patient prep areas and were told by a physician's assistant that something was found on the bones of my CT scan that wasn't easily identified.
There were lesions on my thoracic and lumbar spine, hips, pelvis, sternum and left femur. So it was decided that we start the first round of chemotherapy and send me to the hospital for an extensive MRI on the bones to determine what these lesions were. The MRI was roughly three and a half hours and rather frightening. I never had an MRI before. The radiologist ultimately concluded that this was a tiny metastasis to the bones – however, it was too small to biopsy.
The doctor wasn't convinced this was metastasis – but just to be on the safe side, he would start me on the drug XGeva to take care of the bones during chemotherapy. Sometimes the metastasis will resolve itself when XGeva is added to the chemotherapy cocktails. Every 3 weeks I was to get a shot in the arm along with the chemotherapy infusion. I had a port surgically inserted just before my second chemotherapy treatment of the adramycin/cytoxin cocktail. This cocktail was given every 3 weeks for a total of 4 doses. It made me feel awful for 4-5 days after each infusion.
I was dizzy, I couldn't work, and I couldn't sleep from the high dose of steroids that were given with each dose. After these 4 doses, I started a once a week infusion of Taxol for a total of 12 weeks. This drug was very mild compared to the previous cocktail and was well handled. December 26th, 2014 was my final chemo. My family from Michigan came down to help me celebrate. One month after my chemotherapy ended, a PET scan showed no evidence of disease in my body and I was ready to start radiation.
It was February when I started a 6 week cycle of radiation – 33 treatments to the right breast and right axillary lymph nodes. The first couple weeks of travelling to the hospital were tiring but manageable. The last two weeks were the roughest part. I ended with a deep peeling scar that bled during the final week. I had to put coated gauze sheets on my chest a few times a day. Silvadene, aloe, and cortisone were also applied several times a day. However, within a week of ending the treatment, my scars started to heal so this was a quick recovery for me. Within the next few weeks I was left with a decision on what to do to stop my ovaries from producing estrogen.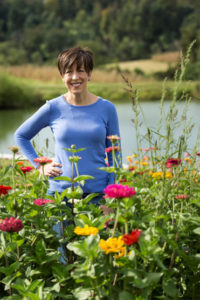 My insurance wouldn't pay for a full dose of Zoladex, so after discussing my options with the doctor I decided I would talk about having an oophorectomy. Within the month, I had the surgery with a rather short downtime. However, four days after the surgery the doctor called me to tell me they found metastatic lobular carcinoma estrogen positive tumors in the ovaries and fallopian tubes. That's when I asked my oncologist if I should do something further and he gave me the option to go on a stage 4 chemotherapy drug or stay on tamoxifen and XGeva.
I opted to stay on Tamoxifen and put this other drug on the back burner until I need it. My family, husband, children, extended relatives, etc. and my faith got me through the darkest parts of this diagnosis. My family is still there for me and I know no matter where I am in this fight, they will always be right there by my side! I am a stage 4 breast cancer survivor, over 3 years out and I continue to fight.
You can support YWBCAF in Pittsburgh buy purchasing Pink Ribbon Bagels at the 31 Panera Locations or consider donating at ywbcaf.org/donate #youngbreastcancer #ywbcaf