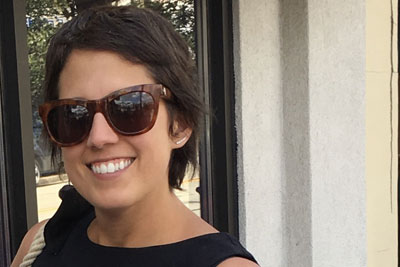 In the summer of 2017, my beautiful daughter turned two, my husband and I were hoping and planning to add more children to our family, and I was up for a promotion at work. Life was good!
I felt a lump in my right breast and called my doctor, explaining to her on the phone that it was probably nothing, probably just a cyst, but I wanted to get it checked out before we got pregnant again. At that first appointment, she took me seriously. Her reaction scared me and I started to get nervous. She ordered a mammogram and an ultrasound, and got them scheduled that week. The radiologist who read the mammogram said it was nothing, said I was overreacting and that I didn't have risk factors for breast cancer. The radiologist who read the ultrasound said it was nothing, said I was overreacting and that I should come back in a year if the lump was still there.
I ignored these doctors. Doctors are just people and sometimes they are wrong. I demanded a biopsy. Later that week, I was diagnosed with hormone positive invasive ductile carcinoma. Breast cancer. I was 33.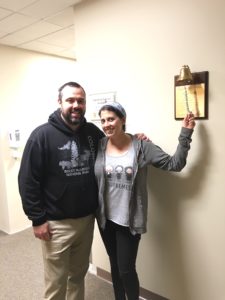 In a lot of ways, I have been lucky in this cancer journey. I am lucky that the cancer had not spread from one small tumor. I am so lucky to have a wonderful husband who not only came to all of my many chemo appointments, but bought, packed and hauled around 80 lbs of dry ice each time so that we could try to save my hair. (It only worked halfway). I am lucky that my parents, sisters, and other family members and friends were with me throughout the entire process to spend time with me, watch our daughter, do our errands, make meals for us, help in a million different ways, including my sister attending every chemo appointment and switching out my dry ice caps every 20 minutes during each one, sometimes up to 10 hours a day. I am lucky to have health insurance, and to be able to afford the deductible payments. I am lucky that I could take months off from work during chemo and then work part time for several more months, and that my coworkers covered my cases for me. I am lucky to have met some wonderful new friends who are also going through this.
But you won't hear me say something like "cancer is a gift." It is not. It is terrible. It is hard to describe how terrible a breast cancer diagnosis is when you are my age. In the past year, I went to about 100 doctor appointments. I had to explain to my young daughter that "mommy is sick" and then cause my parents anguish when I told them I have cancer. I had to pull my daughter out of school because of how dangerously low my blood counts were, and the doctors were afraid a regular cold might kill me.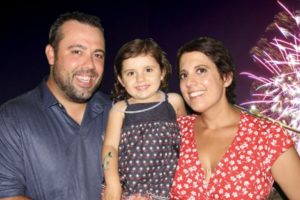 Women under 40 do not have the benefit of routine mammograms and, as you can see from my story, are often dismissed by doctors when they have physical symptoms. As a result, young women are often diagnosed with more advanced cancer. Had I listened to either radiologist, my cancer would have kept growing and spreading.
I think the worst part of a young breast cancer diagnosis is that it assaults you when you are supposed to be starting a family, having children, and spending time with your young children. Because my cancer is hormone positive, I can take medicine to help prevent it from recurring. I'm lucky to have this treatment available, and I'm grateful for it. But you cannot be pregnant on the medicine. In the next few years, I will have to decide if I want to pause my medicine – and take the risk of cancer returning during that time – to try to have more children. It is a terrible decision to have to make, and I'm not sure what my answer is.