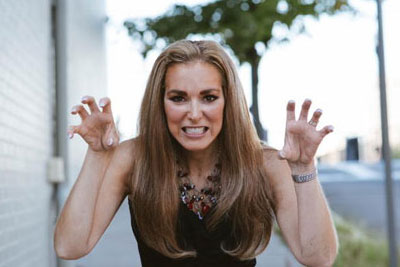 I was married in 2014 and was living the "perfect life." My husband and I both had successful businesses keeping us on our toes. We had three homes including a retirement home for the future. I guess you can say we are planners! However, cancer was never part of our plan. I was diagnosed in 2012 with Primary Immunodeficiency, a blood disorder that strips me of an immune system. Monthly infusions kept me going but nothing could have prepared me for what was about to happen next. I was diagnosed with stage 2 triple negative breast cancer in August 2015.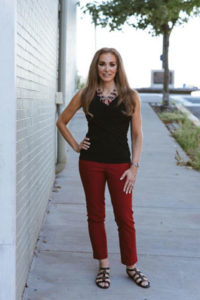 I had a mammogram earlier that year and was told everything looked normal. However, my test did state that I had dense breast tissue. I lost my best friend to this disease 9 years ago so I knew what questions to ask and for additional imaging. When I asked for the imaging, I was denied and told with no family history, it was not necessary. When I asked about the sensitivity in my breast, I was told it was due to hormone changes from early menopause. After more questions, my doctor did a breast exam and said "You're fine." So, like most people I believed me doctor and drove home feeling relieved.
I learned in the weeks to follow that you must be your own advocate. Learn your options and make educated decisions regarding your treatment and health. I found a lump in my breast 60 days after my last appointment. They doctor who informed me I would not need additional imaging was incorrect. The biopsy confirmed cancer and the tornado struck! As the destruction of my life spun out of control, the physical, emotional and financial toll became overwhelming. I was forced to close my interior design business "C. May Interiors" that I started 10 years ago. I became too ill to walk to new construction sites, deliver heavy packages, art and visit with clients. With not being able to work, I had no income. I was denied for disability because cancer is not seen as a disability by the SSDI. Again, financially and physically, cancer really started to take a toll on me.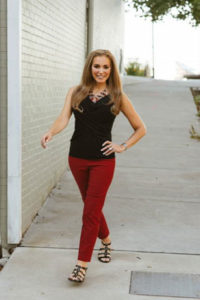 I did not tolerate to chemo well due to the blood disorder and my very compromised immune system. Neuropathy became so bad in my hands and feet, I couldn't walk without assistance in the end. I have severe fatigue and could not sit up in a chair or bed for more than an hour. I still feel tired and find myself sleeping in the afternoon. I had a cording where the lymph node dissection occurred that limits the use of my right arm. This makes everyday things a little more challenging with my career and day-to-day task. Being self employed means that I am self insured, with that being said the best insurance plan that was available for me has a 10% copay. Without my dear husband Joe, I would have filed bankruptcy and lost my home. Who knew that a year after our vows I would face a life threatening illness and ask "for better or worse, in sickness and health" would be put to the true test. I am still in therapy to regain the life that I knew before cancer. I hope to return to my career that I worked so hard to build over the years. Nothing saddens me more than having to give up what I loved. I had to quit so I could fight cancer, I couldn't not let it take my passions away from me.