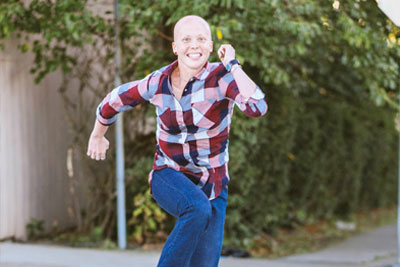 "I was diagnosed with breast cancer on April 14th of this year. I am a very active runner and work hard at eating clean. I was shocked to discover that I had cancer, especially because I am only 29. I also discovered that I have the BRCA 2 mutation, which the doctors feel is the main cause of my cancer at my young age. How could this be when so few people in my family had ever had cancer? The plan was mapped out: 24 weeks of chemotherapy, 12 weeks of A/C once every three weeks and 12 weeks of taxol. I began the "real battle" with my first round of chemo on May 13th, 2016 (Friday the 13th ironically).
The first two rounds of A/C were horrible, but manageable, thanks to my wonderful support team. On June 27th, 4 days after my 3rd round of A/C, my boyfriend took me to the hospital because we were concerned about my high fever. I had no idea that this would be the start of one of the most painful and draining experiences in my life. I ended up staying in the hospital for 12 days and spent most of the first 8 days either in excruciating pain or so drugged up that I didn't know left from right. As I recovered from the complications that arose, the doctors decided to skip my 4th round of A/C and began my taxol treatment.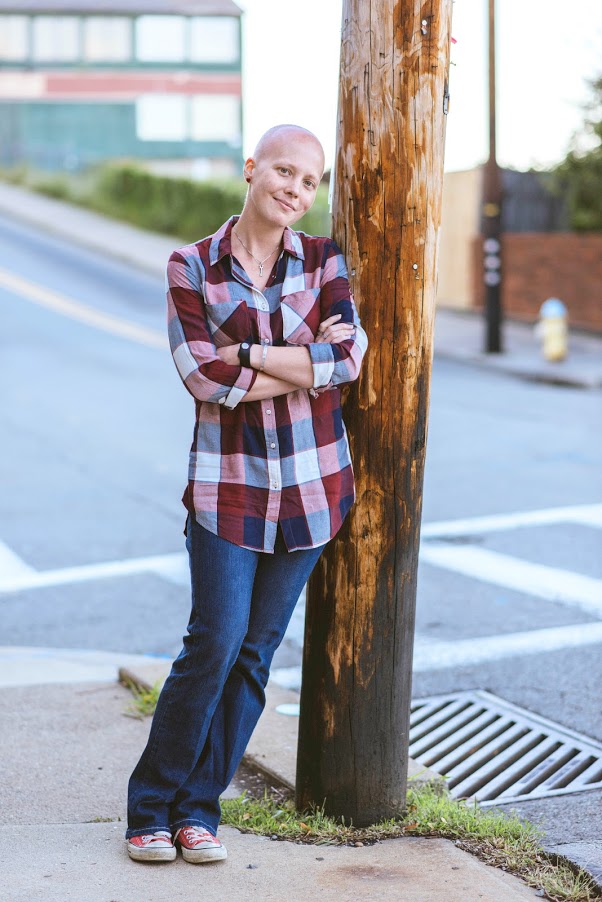 Thankfully, I only have six more weeks of Taxol. The doctors are very pleased with how the cancer is responding to the chemo. I am thankful in a way because this second chemo drug has been easier on me and allows me to begin my (sometimes frustratingly) slow journey back to "me". I have started training again with plans to run the 5k Run/Walk to Break the Silence on Ovarian Cancer. I start back to work as a Trader Joe's Crew member next week, part time, after a two month hiatus! Also, I'm preparing for my role at the Scare House basement for the second year.
As difficult as this journey has been, I am very thankful for the support from my closest friends, family and boyfriend. They have not faltered during this, and as hard as it is, I know I can turn to them if/when I am in need. In addition, I am thankful because Cancer has given me a new outlook on life. I hope to be close to the person I was when this all began, but I know I will have a new strength and a new story to draw from and share as I continue on." -Christine