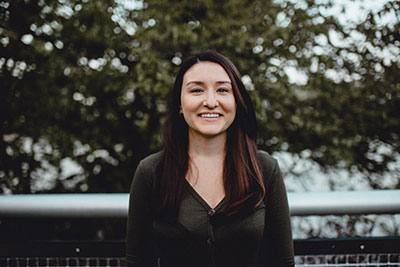 I never imagined that an annual gynecology exam would forever change my life. It was November 30, 2018, and I was going to cancel my appointment due to a looming snow storm, but I went anyway. Thank goodness I did – It saved my life. As I lay back during my appointment, I remember happily chatting with my doctor about my desire to have a second baby. I watched my doctor's face switch from smiling to complete and utter terror as she completed my left breast exam. She questioned if I had felt the lump in my left breast, and I had, but I never imagined it could be a tumor. I was a 27-year-old mother to a 3-year-old little girl and assumed my body was just different after giving birth. I was immediately sent for an ultrasound, mammogram, and a biopsy – all in the same day.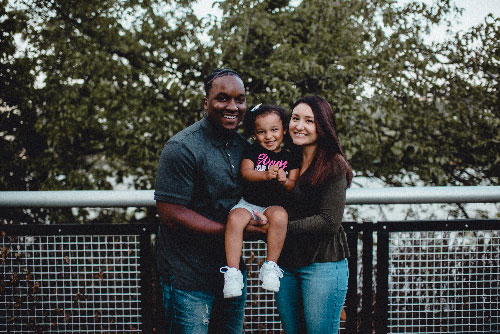 I got a call a few days later and it was confirmed that I had Ductal Carcinoma In Situ (DCIS). I was young and healthy. I did everything right and I had no idea how this could happen to me. A week later, I met with the surgical oncologist and they told me that my MRI results showed that my tumor was the size of a golf ball. They weren't sure if it was invasive stage one cancer but they knew I had to have a skin sparing bilateral mastectomy. I was devastated: Nothing prepares you for a loss of your body part.
My fiancé and my family showed me so much support, which helped mentally prepare me for the worst outcome. My genetic test results came back negative, which didn't shock me because this wasn't common in my family. The genetic counselor stated that "lifestyle choices and environmental factors" could be to blame. The only thing that I had taken was the birth control pill, which was feeding the cancer but couldn't be proven to have caused it.
Following my surgery, I found out that my lymph nodes were clear. I had clear margins and was considered cancer free. A few microscopic cells escaped the milk duct, but, remarkably, the large tumor stayed inside the duct. I caught it just in time to spare myself chemo and radiation.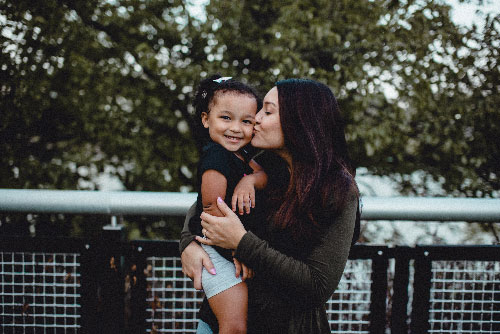 After all that I've been through, people always ask me how I stay so positive. The response is simple: I didn't have time for cancer and I won't let it take any more of my time in the future by feeling badly about it.
I am a survivor and I will continue to make each day of my life meaningful. I hope sharing my story will save the lives of other young women by encouraging them to complete regular breast exams and get to the doctor if they feel anything – even if it could be nothing!